Page 2 of 2 •

1, 2
A track from Friday night, Mrs Don channeling her inner Debbie Harry

https://soundcloud.com/wbs_the_don/20141128-one-way-or-another?in=wbs_the_don/sets/live-at-the-fountain-20141128

The Don

Senior Member




Number of posts

: 252


Registration date :

2013-03-09



The all American band Majik is no longer.I so do miss every note we played and the traveling places in a total rush from one gig to another. Making the minimum cash just enough for food and gas. Even a new set of strings every now and then. Oh, have I miss those days. DYNASTY said that!
It's been a while but Wyld Bird Seed are back in harness again tonight to raise some money for Cancer Research UK.
We've been a while between gigs because I've had my left knee reconstructed so was out of standing up and playing guitar action, then I put my back out sawing some logs for next winter's firewood and managed to get a nasty chest infection into the bargain. I'm pretty sure that those young rock 'n' rollers face the same challenges that we more experienced models do.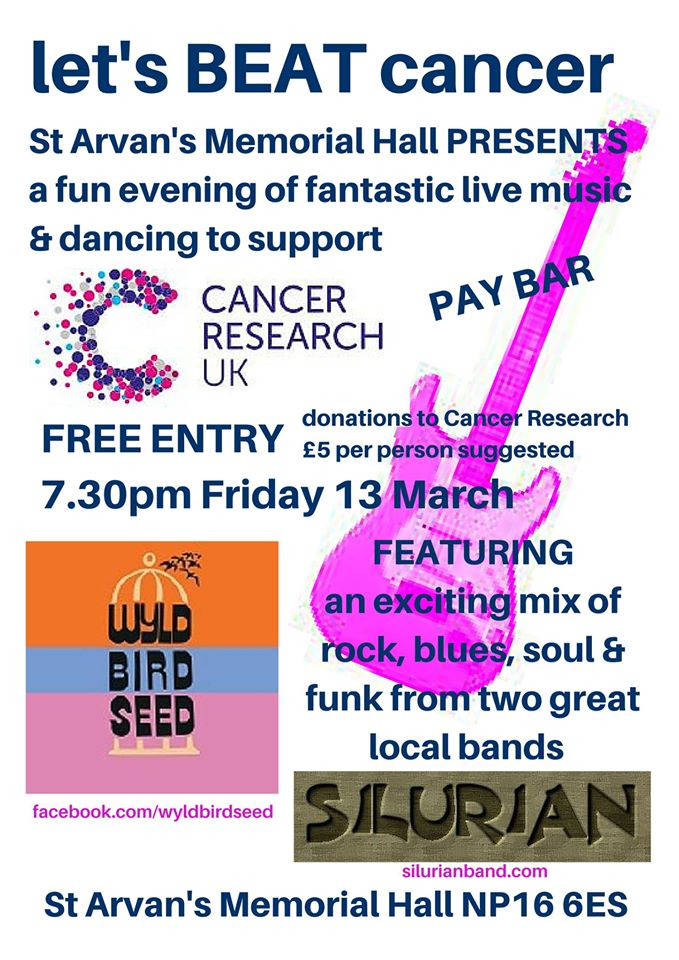 The band we're sharing the stage with are fun and we're going to all pile on together at the end, we've even rehearsed it.
It's going to be a great night as long as my knee/back/lungs are up to the challenge


The Don

Senior Member




Number of posts

: 252


Registration date :

2013-03-09



Cracking gig,

Pictures are here:

The Don

Senior Member




Number of posts

: 252


Registration date :

2013-03-09



It's been an interesting last year-and-a-bit.
After a while just playing local pubs and whatnot, we seem to have broken through into the "local" circuit. Our biggest gig to date was a month ago where we closed the Chepstow festival by playing before the fireworks. There were more than a thousand there - a big crowd for us.
This weekend we're playing at Caerwent with a bunch of bands that do the rounds locally. One, The Bug Club, supported Status Quo in front of several thousands a couple of weeks ago. They're young and talented and look to be going places - the other bands on the bill are "more mature" to say the least

So.....
20 Aug 2016 - Caerwent @ 1400
29 Aug 2016 - The Morgan Malvern @ 1500
04 Sep 2016 - Monmouth Raft Race @ 1400 and 1600
With luck that last one might get us onto the bill at the Monmouth Festival (somewhere at the bottom no doubt) - if it goes ahead next year.
We're taking time off in the Autumn while our drummer is having his other knee replaced.
Oh, and we recorded an album..

The Don

Senior Member




Number of posts

: 252


Registration date :

2013-03-09



Page 2 of 2 •

1, 2
---
Permissions in this forum:
You
cannot
reply to topics in this forum